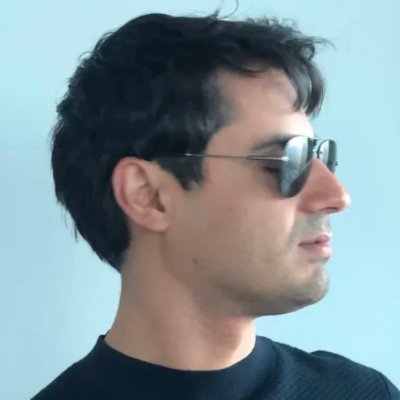 Soheil Yasrebi
Founder/Engineer, previously Twitter, self-driving cars.
San Francisco Bay Area.
August 4, 2021
After looking at several recent funding announcements it became obvious a lot of video chat and remote work startups were getting funded. This made sense, but what I wanted to know was if they're just fads or things that will pass the test of time. To find that out I had to look up the things that were hot a few years ago that are now cooled off and see if there are any similarities. I got the funding data for all startup industries and diff'd the result. I only filtered for startups that had a seed funding of >$1M and were founded last year vs 4 years ago. If the number of startups in a certain category was too small I omitted that category. Below is the list I came up with. I think the surprising categories are Autonomous Cars and Wearables, the number of new startups founded in those categories have significantly been decreasing.
My intuition says Video Conferencing and Crypto will not stay as hot because they seem to be dependent on short term cycles. I think anything over 40% increase is an otherwise interesting area to be looking to start a new startup and work on it for 10+ years.
This table shows the number of startups founded with seed >$1M last year vs 4 years ago and their relative change:
---
| Category | % increase | 1 year ago | 4 years ago |
| --- | --- | --- | --- |
| Video Chat | 550 | 12 | 1 |
| Debit Cards | 450 | 10 | 1 |
| Grocery | 433 | 15 | 2 |
| Video Conferencing | 333 | 12 | 2 |
| Virtual Workforce | 300 | 11 | 2 |
| UX Design | 225 | 12 | 3 |
| Meeting Software | 175 | 10 | 3 |
| Document Management | 166 | 15 | 5 |
| Productivity Tools | 155 | 45 | 17 |
| Social Impact | 150 | 14 | 5 |
| Children | 140 | 11 | 4 |
| Employee Benefits | 115 | 27 | 12 |
| Sustainability | 100 | 35 | 17 |
| Environmental Engineering | 100 | 15 | 7 |
| Online Games | 84 | 23 | 12 |
| Developer APIs | 76 | 45 | 25 |
| Fraud Detection | 71 | 11 | 6 |
| Developer Tools | 71 | 54 | 31 |
| Trading Platform | 64 | 40 | 24 |
| Open Source | 63 | 17 | 10 |
| GreenTech | 60 | 15 | 9 |
| Developer Platform | 58 | 37 | 23 |
| Energy Management | 57 | 10 | 6 |
| Electronic Health Record (EHR) | 57 | 10 | 6 |
| B2B | 56 | 93 | 59 |
| Waste Management | 55 | 13 | 8 |
| Elder Care | 55 | 13 | 8 |
| Wellness | 52 | 155 | 101 |
| E-Learning | 51 | 70 | 46 |
| Air Transportation | 50 | 11 | 7 |
| Renewable Energy | 50 | 44 | 29 |
| Payments | 49 | 93 | 62 |
| Financial Services | 48 | 442 | 298 |
| Venture Capital | 46 | 18 | 12 |
| Consumer Lending | 44 | 12 | 8 |
| Life Science | 42 | 63 | 44 |
| Cryptocurrency | 41 | 102 | 72 |
| Construction | 40 | 34 | 24 |
| FinTech | 40 | 412 | 294 |
| Business Development | 40 | 13 | 9 |
| Collaboration | 40 | 30 | 21 |
| Legal Tech | 40 | 20 | 14 |
| Personal Health | 40 | 51 | 36 |
| CleanTech | 39 | 31 | 22 |
| Software Engineering | 38 | 17 | 12 |
| Credit | 38 | 17 | 12 |
| Cloud Infrastructure | 36 | 29 | 21 |
| Small and Medium Businesses | 35 | 22 | 16 |
| Ride Sharing | 33 | 11 | 8 |
| Consumer Goods | 33 | 71 | 53 |
| Project Management | 33 | 11 | 8 |
| Wealth Management | 33 | 15 | 11 |
| Audio | 33 | 15 | 11 |
| Database | 31 | 20 | 15 |
| Fitness | 30 | 76 | 58 |
| E-Commerce Platforms | 30 | 33 | 25 |
| Geospatial | 30 | 12 | 9 |
| Credit Cards | 30 | 12 | 9 |
| Event Management | 30 | 12 | 9 |
| CRM | 30 | 29 | 22 |
| Financial Exchanges | 28 | 17 | 13 |
| EdTech | 28 | 63 | 49 |
| eSports | 27 | 22 | 17 |
| Real Estate Investment | 25 | 14 | 11 |
| Software | 25 | 1112 | 884 |
| E-Commerce | 24 | 276 | 221 |
| Information Technology | 24 | 613 | 491 |
| Product Design | 23 | 20 | 16 |
| Energy Storage | 22 | 10 | 8 |
| Health Insurance | 22 | 21 | 17 |
| Gaming | 21 | 68 | 56 |
| Marketing Automation | 20 | 23 | 19 |
| Web Development | 20 | 17 | 14 |
| Sensor | 20 | 23 | 19 |
| PC Games | 20 | 11 | 9 |
| Logistics | 20 | 80 | 66 |
| Medical Device | 20 | 106 | 88 |
| Events | 20 | 23 | 19 |
| Electric Vehicle | 19 | 24 | 20 |
| Shopping | 19 | 24 | 20 |
| Farming | 18 | 38 | 32 |
| Image Recognition | 18 | 12 | 10 |
| Nutrition | 18 | 12 | 10 |
| Home Services | 18 | 12 | 10 |
| Music | 17 | 26 | 22 |
| Video Games | 16 | 35 | 30 |
| Banking | 16 | 77 | 66 |
| Video Streaming | 16 | 28 | 24 |
| AgTech | 15 | 50 | 43 |
| Cosmetics | 15 | 14 | 12 |
| Biopharma | 14 | 23 | 20 |
| Health Care | 14 | 462 | 404 |
| Biotechnology | 14 | 191 | 166 |
| Energy Efficiency | 13 | 16 | 14 |
| Beauty | 13 | 25 | 22 |
| Apps | 13 | 162 | 143 |
| Health Diagnostics | 13 | 50 | 44 |
| Mobile Payments | 12 | 34 | 30 |
| Aerospace | 11 | 28 | 25 |
| Cannabis | 10 | 21 | 19 |
| Personalization | 10 | 10 | 9 |
| Social | 10 | 10 | 9 |
| Food and Beverage | 9 | 118 | 108 |
| Consulting | 8 | 36 | 33 |
| Sales Automation | 8 | 24 | 22 |
| Supply Chain Management | 8 | 48 | 44 |
| Consumer | 7 | 43 | 40 |
| Therapeutics | 7 | 44 | 41 |
| Internet | 7 | 304 | 282 |
| Subscription Service | 7 | 14 | 13 |
| Digital Marketing | 7 | 28 | 26 |
| Human Resources | 6 | 80 | 75 |
| iOS | 5 | 18 | 17 |
| Business Intelligence | 5 | 39 | 37 |
| Personal Finance | 4 | 23 | 22 |
| Compliance | 4 | 22 | 21 |
| Cyber Security | 4 | 85 | 81 |
| Women's | 4 | 21 | 20 |
| InsurTech | 3 | 62 | 60 |
| Training | 3 | 28 | 27 |
| Sales | 3 | 26 | 25 |
| SaaS | 1 | 337 | 331 |
| Finance | 0 | 124 | 123 |
| Accounting | 0 | 16 | 16 |
| Education | 0 | 124 | 124 |
| Content Creators | 0 | 12 | 12 |
| Cloud Security | 0 | 19 | 19 |
| Medical | 0 | 148 | 149 |
| Shipping | 0 | 10 | 10 |
| Last Mile Transportation | 0 | 10 | 10 |
| Smart Cities | 0 | 10 | 10 |
| Rental Property | 0 | 13 | 13 |
| Social Network | -2 | 32 | 33 |
| Social Media | -3 | 53 | 55 |
| Data Visualization | -3 | 24 | 25 |
| Insurance | -4 | 80 | 84 |
| Data Integration | -4 | 23 | 24 |
| Retail | -5 | 80 | 85 |
| Food Delivery | -6 | 28 | 30 |
| Agriculture | -6 | 58 | 62 |
| Analytics | -6 | 153 | 164 |
| 3D Printing | -7 | 12 | 13 |
| Information Services | -7 | 92 | 100 |
| Ethereum | -7 | 11 | 12 |
| Marketplace | -7 | 119 | 129 |
| Pet | -8 | 10 | 11 |
| Blockchain | -9 | 140 | 154 |
| Nanotechnology | -9 | 9 | 10 |
| Restaurants | -10 | 26 | 29 |
| Energy | -10 | 40 | 45 |
| Privacy | -11 | 15 | 17 |
| Legal | -11 | 23 | 26 |
| Real Estate | -12 | 106 | 121 |
| Sports | -13 | 52 | 60 |
| Marketing | -13 | 65 | 75 |
| Recruiting | -13 | 44 | 51 |
| Hospitality | -13 | 36 | 42 |
| Cloud Data Services | -13 | 24 | 28 |
| Cloud Management | -14 | 11 | 13 |
| Artificial Intelligence | -14 | 433 | 504 |
| Communities | -14 | 34 | 40 |
| Freight Service | -15 | 10 | 12 |
| Commercial Real Estate | -15 | 16 | 19 |
| Computer Vision | -15 | 47 | 56 |
| Rental | -15 | 16 | 19 |
| Mobile Apps | -15 | 111 | 132 |
| Risk Management | -16 | 20 | 24 |
| Home Health Care | -16 | 14 | 17 |
| Retail Technology | -17 | 45 | 55 |
| Market Research | -17 | 13 | 16 |
| Neuroscience | -18 | 8 | 10 |
| Asset Management | -19 | 16 | 20 |
| Lifestyle | -20 | 27 | 34 |
| Content | -20 | 19 | 24 |
| Manufacturing | -20 | 77 | 97 |
| Real Time | -20 | 11 | 14 |
| Media and Entertainment | -20 | 55 | 69 |
| Professional Services | -21 | 10 | 13 |
| Pharmaceutical | -21 | 50 | 64 |
| 3D Technology | -22 | 16 | 21 |
| Fashion | -22 | 45 | 58 |
| Higher Education | -22 | 13 | 17 |
| Transportation | -22 | 51 | 66 |
| Machine Learning | -23 | 272 | 356 |
| Employment | -23 | 12 | 16 |
| Video | -24 | 33 | 44 |
| Property Management | -24 | 24 | 32 |
| Management Information Systems | -25 | 8 | 11 |
| Impact Investing | -25 | 8 | 11 |
| Digital Entertainment | -25 | 23 | 31 |
| Delivery | -25 | 20 | 27 |
| Industrial Automation | -25 | 19 | 26 |
| Lending | -25 | 20 | 27 |
| IT Infrastructure | -25 | 8 | 11 |
| mHealth | -25 | 17 | 23 |
| Advertising | -26 | 51 | 70 |
| Bitcoin | -26 | 18 | 25 |
| Robotics | -28 | 52 | 73 |
| Tourism | -28 | 17 | 24 |
| Hospital | -28 | 22 | 31 |
| Augmented Reality | -30 | 27 | 39 |
| Industrial | -30 | 15 | 22 |
| Natural Language Processing | -30 | 20 | 29 |
| PaaS | -30 | 13 | 19 |
| Web Design | -30 | 8 | 12 |
| Enterprise Software | -31 | 102 | 149 |
| Solar | -31 | 10 | 15 |
| Delivery Service | -31 | 12 | 18 |
| Cloud Computing | -32 | 34 | 51 |
| News | -33 | 13 | 20 |
| Product Research | -33 | 7 | 11 |
| Big Data | -34 | 84 | 129 |
| Network Security | -34 | 30 | 46 |
| Virtual Reality | -35 | 25 | 39 |
| Identity Management | -37 | 9 | 15 |
| Predictive Analytics | -37 | 38 | 61 |
| Staffing Agency | -38 | 7 | 12 |
| Security | -39 | 46 | 77 |
| Semiconductor | -39 | 13 | 22 |
| Drones | -40 | 14 | 24 |
| Clean Energy | -40 | 8 | 14 |
| Travel | -40 | 38 | 65 |
| Customer Service | -40 | 21 | 36 |
| Mobile | -40 | 72 | 122 |
| Communications Infrastructure | -41 | 6 | 11 |
| Location Based Services | -41 | 9 | 16 |
| Infrastructure | -41 | 9 | 16 |
| Food Processing | -42 | 23 | 41 |
| Hardware | -43 | 33 | 59 |
| Advertising Platforms | -43 | 12 | 22 |
| Internet of Things | -44 | 69 | 124 |
| Messaging | -44 | 14 | 26 |
| Service Industry | -44 | 24 | 44 |
| Car Sharing | -45 | 5 | 10 |
| Application Performance Management | -45 | 5 | 10 |
| Automotive | -45 | 47 | 87 |
| Oil and Gas | -46 | 7 | 14 |
| Consumer Electronics | -46 | 25 | 48 |
| Wearables | -46 | 14 | 27 |
| Hotel | -46 | 6 | 12 |
| Online Portals | -48 | 14 | 28 |
| Autonomous Vehicles | -48 | 18 | 36 |
| Telecommunications | -48 | 16 | 32 |
| Computer | -50 | 68 | 138 |
| Fleet Management | -50 | 6 | 13 |
| Genetics | -50 | 7 | 15 |
| Electronics | -52 | 23 | 49 |
| Smart Home | -52 | 7 | 16 |
| Peer to Peer | -53 | 6 | 14 |
| Loyalty Programs | -54 | 4 | 10 |
| Snack Food | -54 | 4 | 10 |
| Social Media Marketing | -54 | 4 | 10 |
| Commercial | -54 | 4 | 10 |
| Publishing | -59 | 10 | 26 |
| Clinical Trials | -59 | 8 | 21 |
| Sharing Economy | -59 | 8 | 21 |
| Intelligent Systems | -60 | 5 | 14 |
| Satellite Communication | -61 | 4 | 12 |
| Digital Media | -62 | 19 | 52 |
| Business Information Systems | -63 | 3 | 10 |
| Enterprise Applications | -64 | 4 | 13 |
| Search Engine | -64 | 5 | 16 |
| IT Management | -66 | 3 | 11 |
| Public Safety | -66 | 3 | 11 |
| Brand Marketing | -69 | 6 | 22 |
| Wireless | -73 | 6 | 25 |
| Leisure | -75 | 4 | 19 |
| Industrial Engineering | -75 | 2 | 11 |
| Government | -76 | 2 | 12 |
| Enterprise | -76 | 5 | 25 |
| Art | -86 | 1 | 14 |
| Mobile Devices | -91 | 0 | 11 |
| Mobile Advertising | -92 | 0 | 12 |
Other Posts
Chatting with everyone via text
Hardship of paying rent during the lock down
Equivalent of YouTube in nature
Outsourcing
About